Welcome to About Memory!
This site is primarily focused on reporting on cognitive and brain research, providing the evidence-based foundations for the articles on Mempowered, and my books.
For more user-friendly advice about improving your memory, or dealing with cognitive problems, go to my companion website Mempowered.
Dr Fiona McPherson has written several books on memory & learning, including: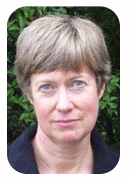 Successful Learning Simplified   NEW!
How to Approach Learning: What teachers and students should know about succeeding in school       FREE!